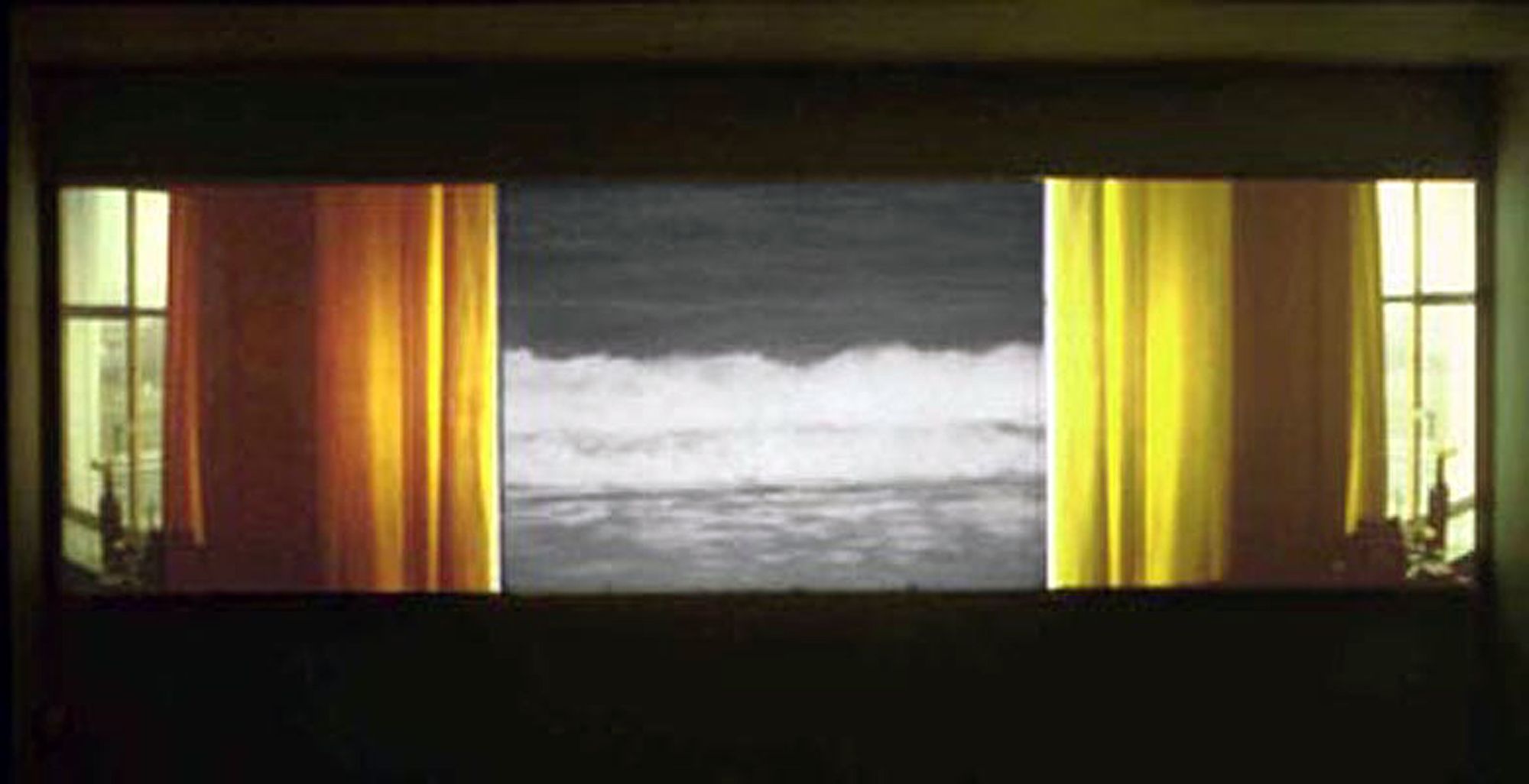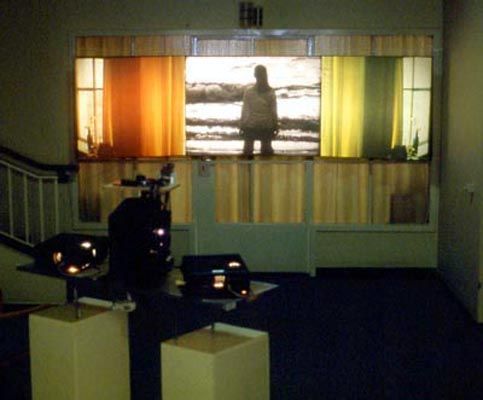 The triptych installation Fragment consists of a 16mm film (b/w) and two slides (colour).
The lost-in-thought black and white footage is framed by two colored slide projections, left and right. The same window (mirror-inverted) with a yellow curtain is shown on both slides.
The film takes up the following scenes in fragmentary form: a woman who comes out of the sea, the woman walks through streets, close-up of waves, the woman sits in front of the sea, she walks into the forest. In between there appears a shot of a bungy jumper thrown through the air on a rope.
The film sound consists of a collage of crackling and hissing noises from a large fire.