Interactive audio sculpture - inculding Beethoven's canon Das Schweigen (Silence) and Das Reden (Speech)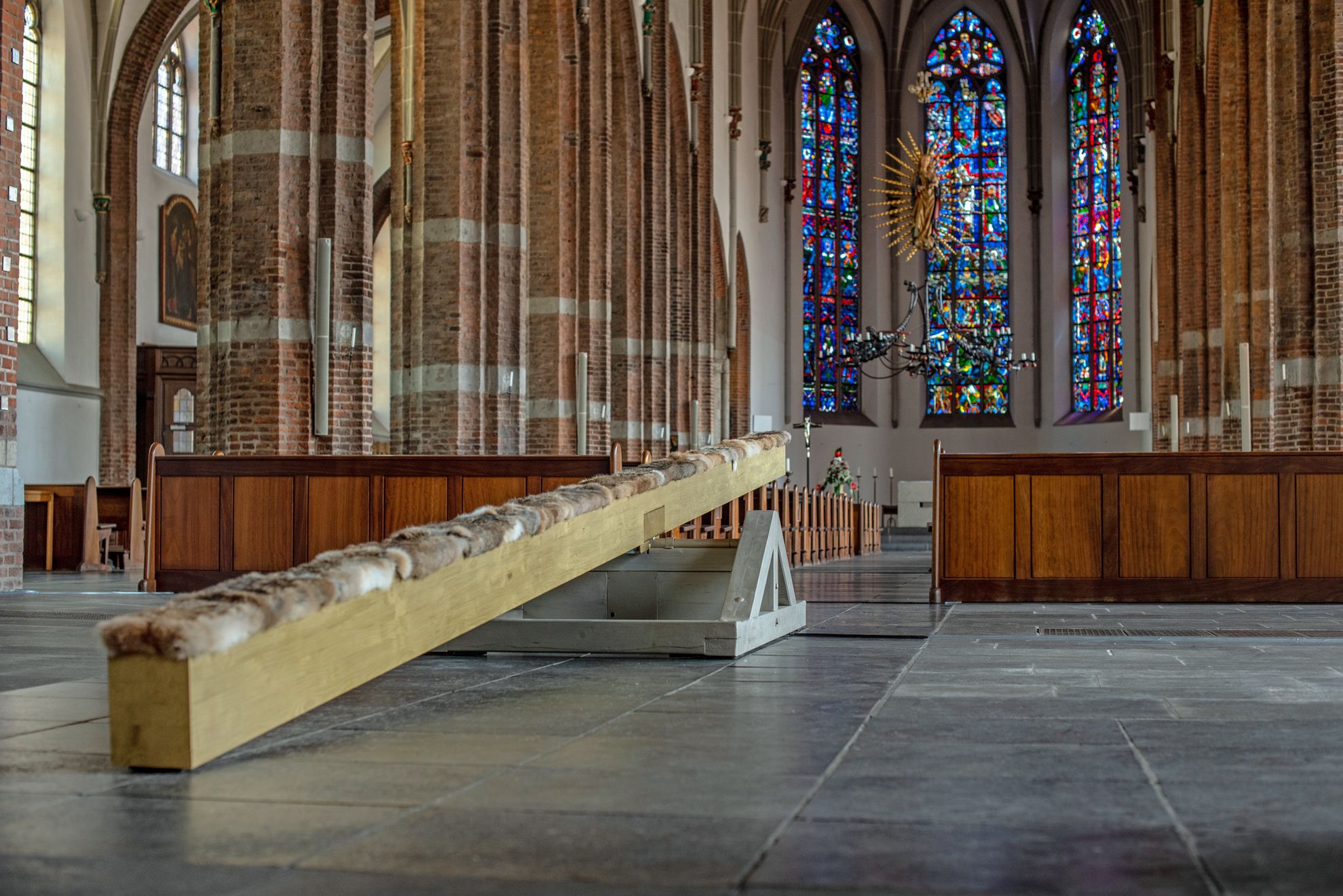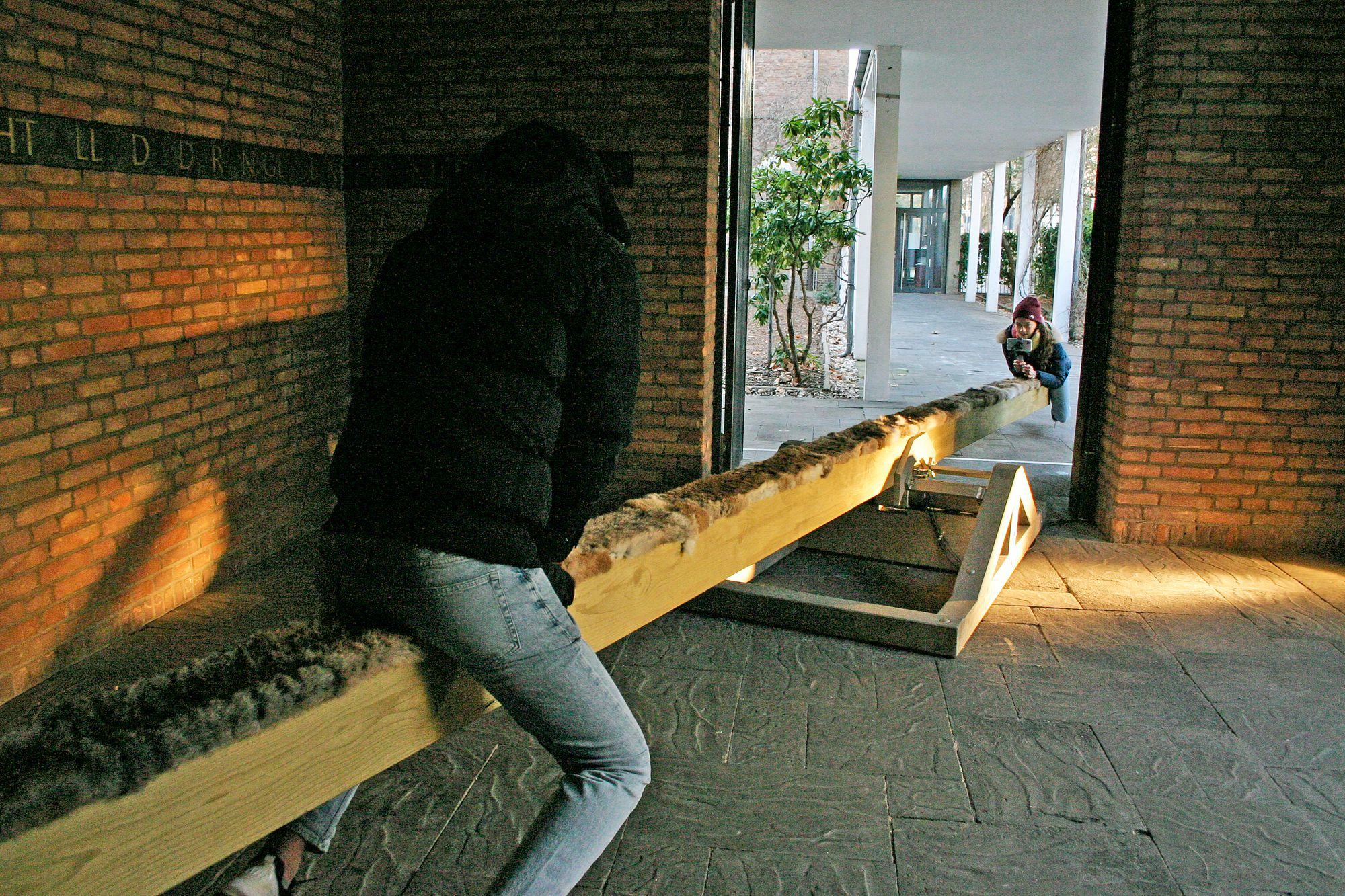 Lyrics
Silence: Learn to keep silence, o friend. Speech is like silver but silence at the right time is pure gold.
Speech: Speak, if you are concerned for a friend. Speak, speak, to say beautiful things to a beautiful woman.
What do Ludwig von Beethoven and Joseph Beuys have in common?
On the occasion of the Beethoven year 2020 and the Beuys year 2021, Iris Hoppe developed the interactive audio sculpture Sense of Balance, in which she performed the humanistic and at the same time humorous songs Silence and Speech by Ludwig von Beethoven (3-voices canons, Lyricist Johann Gottfried Herder, 1815) - and uses the rabbit fur that Beuys often uses as a seat pad for the seesaw.
The concept of the seesaw, an eight-meter-long wooden beam painted in gold glaze, resting on a silver block of wood, is based on a dialogical process and active participation in society.  Hoppe asks in a playful way to come into balance with his counterpart.  As soon as the seesaw is in balance, the canon Silence sounds - if it rocks back and forth, the canon Speech sounds.
Try it yourself!
The installation Sense of Balance was shown for the first time during Coronopoly project of LTK4 in the atrium of the Luther Church in Cologne, DE.
The construction of the seesaw was realized with great support from Ralf Borrmann (woodwork) and Peter Ermisch (electrics).
Funded by an artist grant of the Ministry of Culture and Science of the State of North Rhine-Westphalia, DE.