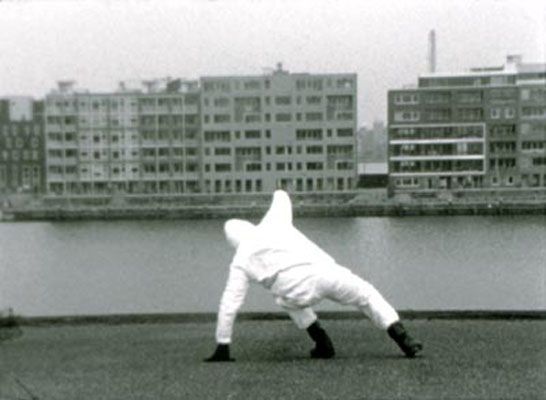 Experimental film / performance / 1-channel video installation
Super8 - blow up - 16mm transfered to video, 3 min.
Synopsis
Against the backdrop of a city architecture, a performer lies in white dust suit, on the roof of an old warehouse at Amsterdam habour. The performer tries to "lift off" in slow motion. The movement suggests a state of being between flying and falling. The perception is framed by disturbing aircraft noises. At the end, an empty shell remains - the white suit without a body.