Solo exhibition in the tower of Lutherkirche Cologne, DE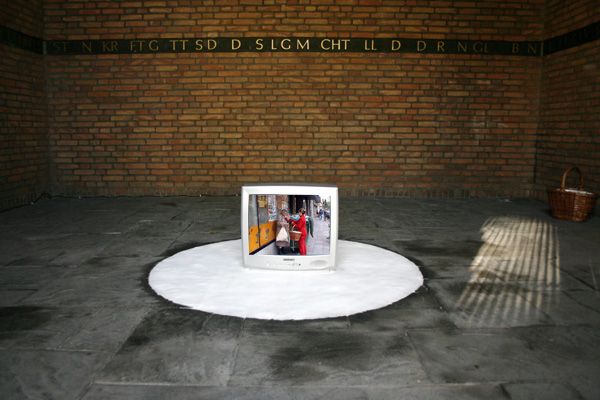 Works in solo exhibition Der Paradiesapfel:
At the opening, Hoppe took to the street and donated an apple to each passer-by in the neighbourhood of the church. The performative action The apple of Paradise plays with the layered interpretation of the concepts of belief and trust. She spread "the apple of cognition" in public space as a symbol of temptation and the conflict between good and bad. Hoppe seeks to intervene in the routine of daily life and bring attention to people's responsibility and choice to use their minds in wise or destructive and profit-seeking ways.
Video documentation of the performance was shown on the ground floor of the church tower.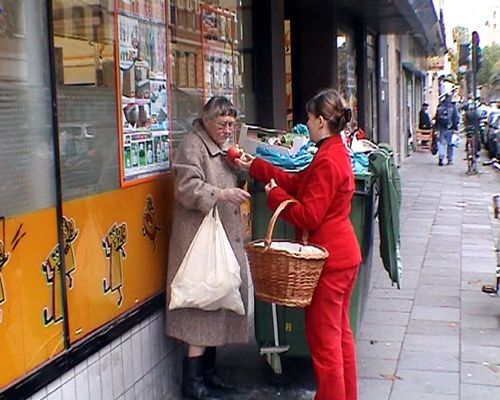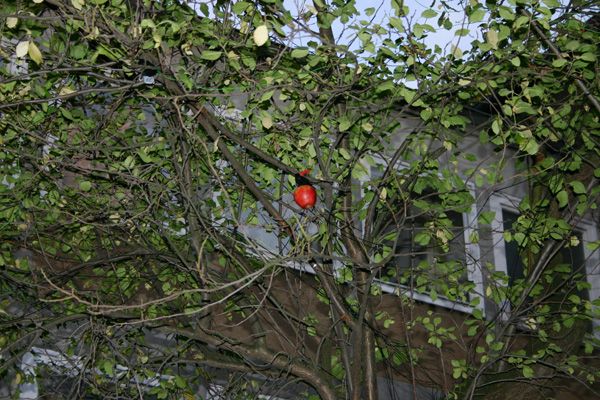 Paradiesbaum 2008
After that the exhibition opened with a surreal and poetic site-specific interactive installation called Pradiesbaum (Paradise Tree) in the garden of the Church. Children gathered apples that had fallen to the ground from a computer-controlled plum tree consisting of 500 meters of cable.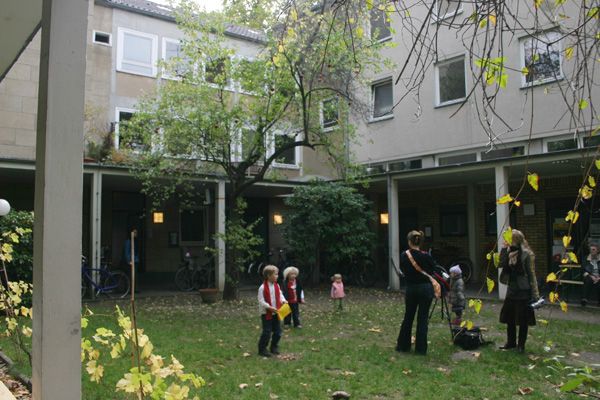 Family Unity 2008
The ground installation Family Unity was shown on the first floor room of the tower. 613 seeds of a pomegranate were placed on the floor to form a symbol for unity and solidarity of the mother – father – child. One pomegranate holds 613 seeds, the same number of laws as in the Old Testament.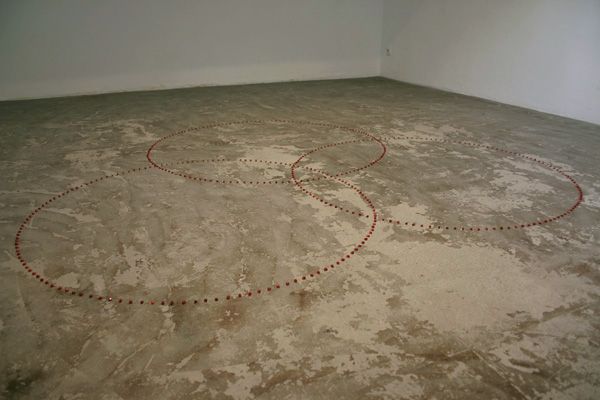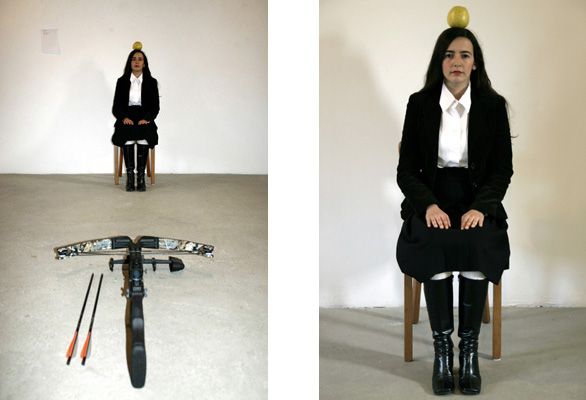 Tell 2008
On the second floor, a young woman sat on a chair with a green apple on her head and a crossbow aimed at her while listening to an audio recording of a male voice reciting a sentence from Martin Luther's Table speeches.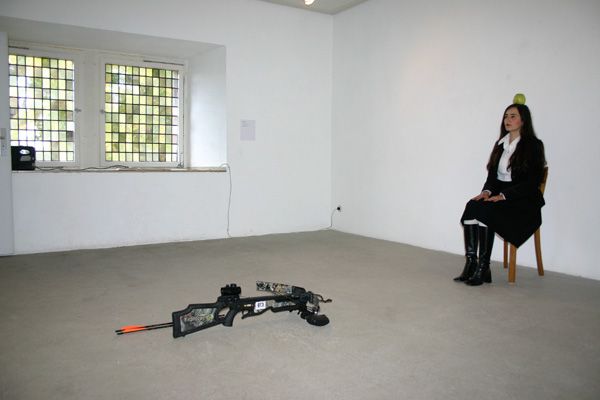 "If we did what we should and didn't do what we wanted, we would have what we should have.  Now we do what we want and not what we should, so we have to endure what we don't want." - Quotation table speeches, Martin Luther (1517)
"Wenn wir täten, was wir sollten, und nicht machten, was wir wollten, dann hätten wir auch, was wir haben sollten. Nun tun wir, was wir wollen, und nicht, was wir sollen, darum müssen wir auch (aus)halten, was wir nicht wollen." - Zitat, Tischreden, Martin Luther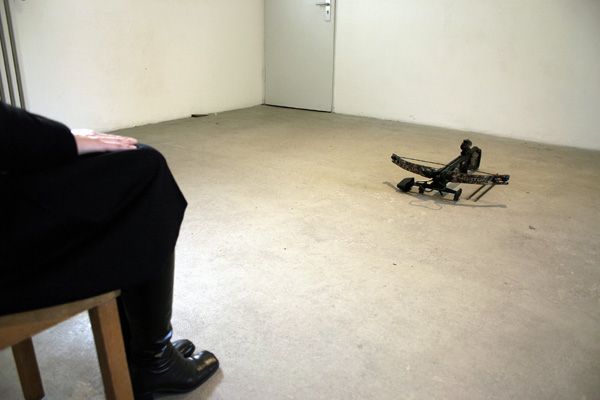 Sweetening 2008
In room four, on the third floor of the tower, the installation Sweetening released the strong smell of apples into the air. Apple sauce bubbled in a large, old cooking pot on a hot plate standing on a simple wooden table. The installation was integrated completely into the industrial feel of the space, which was characterised by the design of the old heating system installed on the wall.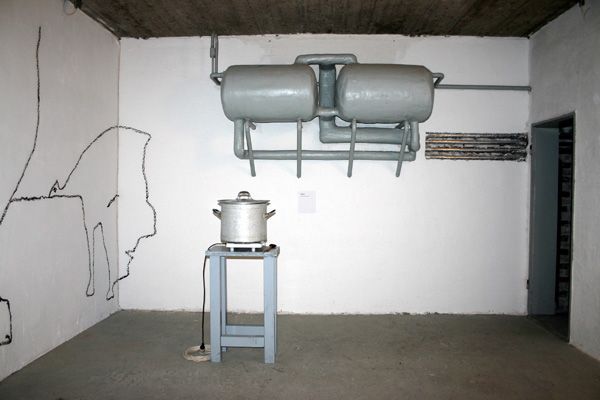 Mood Indigo 1997
In the last room of the tower the visitor was presented with an early work; a large screen projection of the 16mm film performance Mood Indigo. Fertility, femininity, alienation and displacement of the body are addressed in this performance in the Sahara desert.